Soy-Glazed Meatballs with Swiss Chard, Jasmine Rice & Marinated Radish. A great step-by-step recipe from Blue Apron (if you haven't heard, a food delivery subscription service). "In this Chinese-inspired recipe, we're making our meatballs with ginger and scallion, then glazing them with a delectable soy sauce. A garnish of vinegar-marinated radish completes the dish with bright flavor and delicate crunch."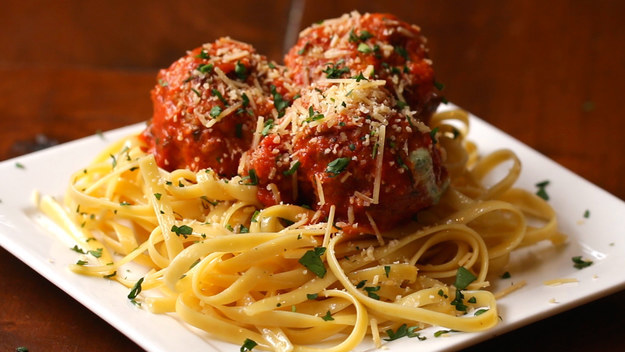 2. Spinach Dip-Stuffed Meatballs. Combine the delicious taste of spinach dip with meatballs and spaghetti. For a leaner option substitute the ground beef and pork for ground turkey. Follow the recipe filled with photos or check out their video to make these yourself.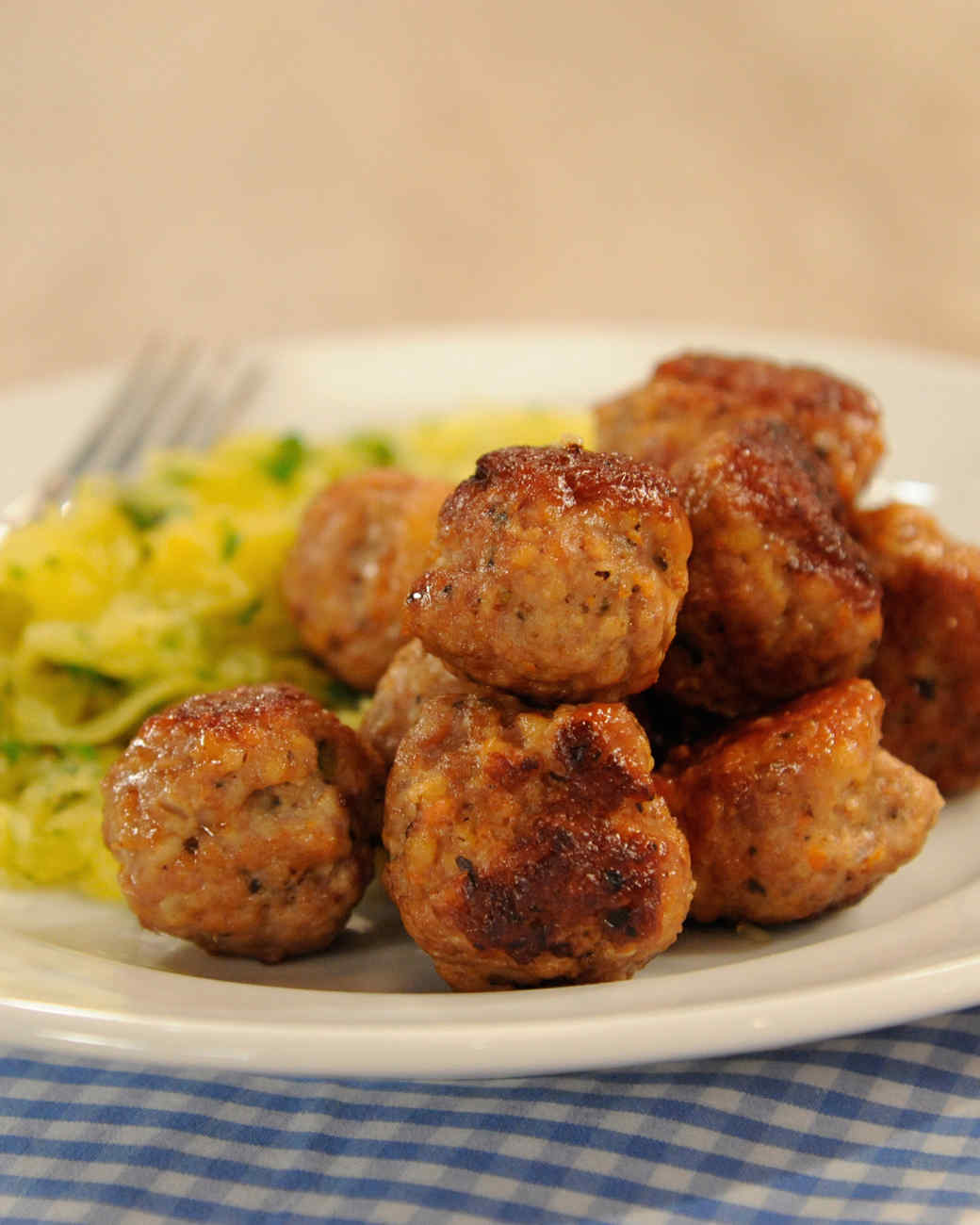 3. Jessica Alba's Turkey Meatballs. Check out this three-step recipe for turkey meatballs filled with carrots, zucchini, and onion. Try them with a variety of side dishes such as their recommended Roasted Squash with Parmesan and Herbs.