Stuffed Pineapple. Want to add more tropical to your pineapple? Check out this stuffed pineapple recipe that is loaded with coconut and bananas. This recipe is served warm so check it out on a rainy spring day.
2. Thai Pineapple Fried Rice. Instead of opting for Chinese take-out check out this pineapple fried rice recipe made with carrots, peas, and cashews. "Being baked inside the pineapple imparts such a unique tropical flavor to the fried rice."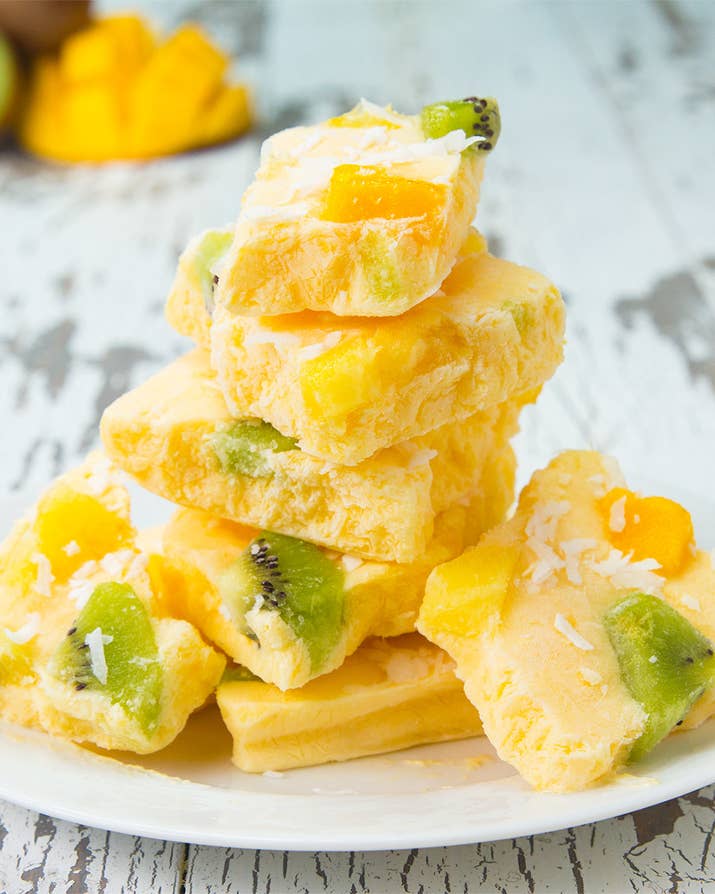 3. Tropical Yogurt Bark. A cool refreshing treat for those hot spring (almost summer) days. This bark is tropical with mango, coconut, and kiwi in addition to the pineapple. A simple recipe if you are willing to wait 6 hours, or overnight, for the bark to freeze.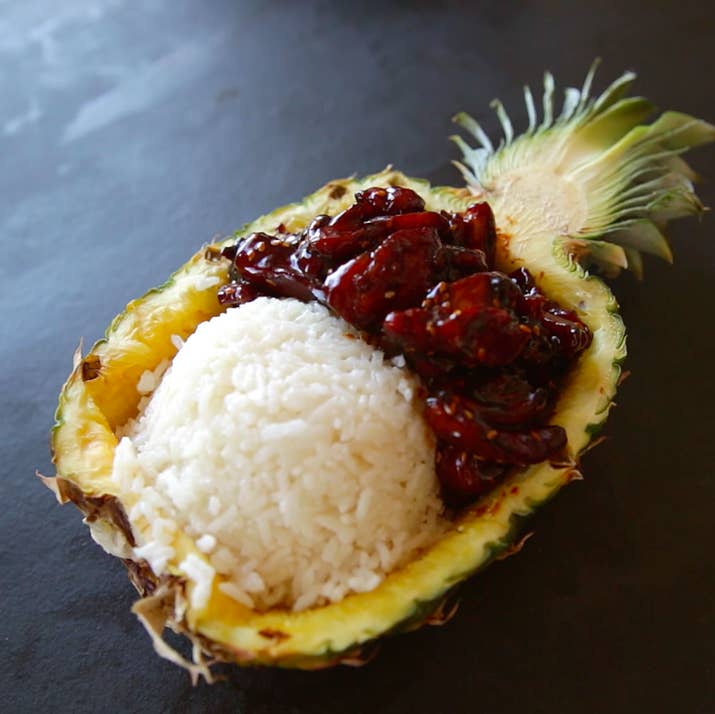 4. Teriyaki Chicken Pineapple Bowls. This recipe is light on the pineapple but filled with delicious and simple to make teriyaki chicken. "The best food is the kind that's served inside other food."